2021 ADA Website Accessibility Requirements and Guidelines
Is Your Digital Strategy Accessible?
Navigating the web to find information is a task that has become second nature to most; now imagine having a disability and trying to do the same. Mediums such as print, audio, and visual media are now offered online, and streaming services allow society to be connected to the web on the go.
As digital strategists, we understand how important it is to ensure our digital strategy is accessible to everyone and to eliminate any barriers that may be preventing those with disabilities access to the same content.
According to the Center for Disease Control (CDC), 61 million adults in the U.S. live with a disability or 1 in 4 adults (CDC 2018). If you don't consider this group of individuals when designing your digital strategy, you're missing out on reaching millions of potential customers.
While there are many effective ways to gain traffic to your website – incorporating SEO, keyword research, social media, and email marketing to name a few –there is only one place to start, which is by making an accessible and ADA (American Disability Act) compliant website.
Your Website Is at Risk for an ADA Lawsuit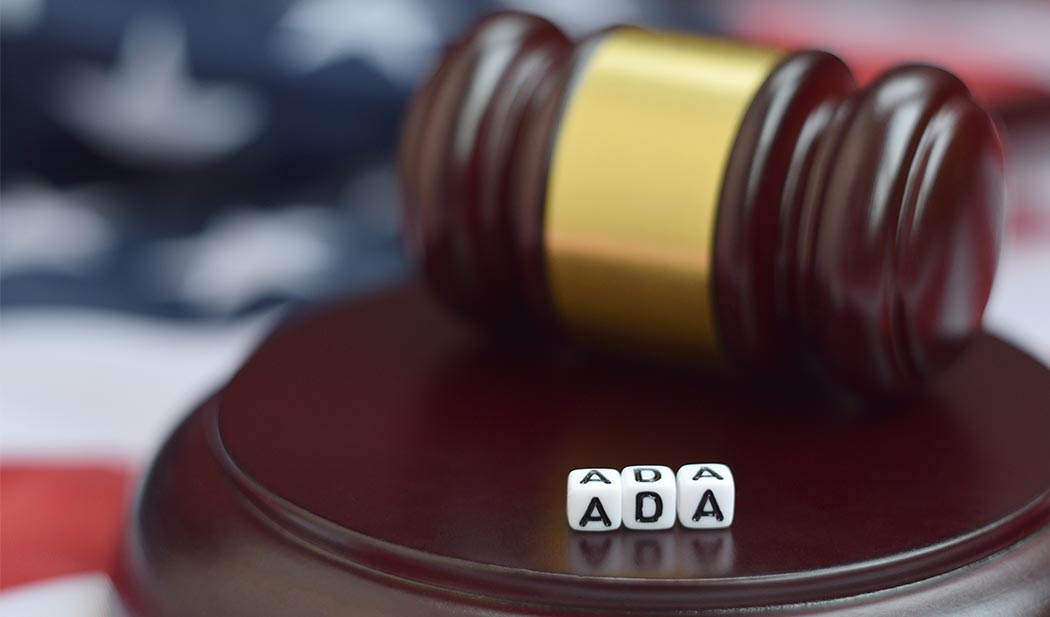 Integrating a web accessibility strategy is effortless and can protect your business from lawsuits. Complying with the laws in place not only showcases your brand in a good light, but also ensures your brand is reaching a wide audience and attracting new customers.
Web accessibility grows more regulated over time, often resulting in companies finding themselves outside of ADA compliance. Large sites such as Netflix, Nike, and Winn-Dixie have been involved in lawsuits due to lack of web accessibility compliance, costing them millions in legal fees, public relation problems, and in need of a complete website redesign.  
As a business owner, it is important to be aware of the Web Content Accessibility Guidelines (WCAG). These guidelines ensure your website is providing the same opportunities to those with disabilities as those without.
Benefits of Using a Web Accessibility Tool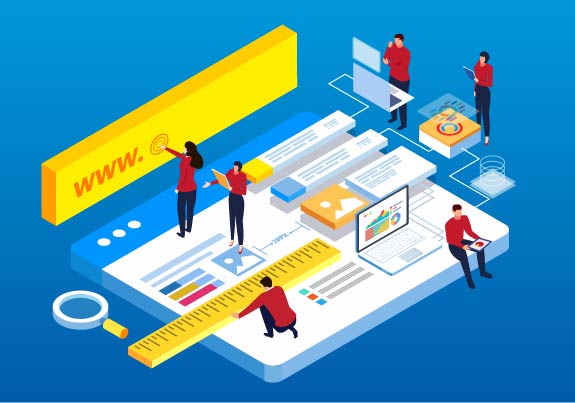 Following WCAG and ADA compliance for your website is not only the right thing to do, but it is also great for the success of your business.
Think of all the people that may need to access your website but cannot do so because of their disability; they may even need your product more than others do. Having competitors who comply with ADA regulations means your business is shifting to their site, resulting in lost revenue and potential customers.
By incorporating WCAG, your site is made accessible for screen readers. Search engines give preference to ADA websites because of their use of meta-tags, video transcripts, alt text, special content, and hyperlinks. This optimizes your website's SEO, resulting in higher search rankings.
Reaching a wider audience by being compliant not only means you are gaining more traffic to your site, but it also gives more opportunity for reputation management. Making your website more accessible not only results in a happy customer but also gains trust amongst friends and family who hear about the user-friendly experience.
Being compliant is beneficial because of the overall user experience your visitors will have. Following the WCAG and ADA regulations helps the reader understand and navigate the text with ease. Overall, you are providing an experience that does not discriminate against anyone.
Check your site with this website accessibility test
Tips to Make Your Website Accessible
Consider the importance of integrating strategies for those who are visually, auditorily, motorically, and cognitively impaired. Here are a few key points to check off when creating your website by following the Web Content Accessibility Guidelines (WCAG):
Know Your Audience. Discover your audience by analyzing the demographics of your site. It is important to know who is visiting your website, so you can tailor it to their needs.
Consider Your Website Structure. Plan out the modifications that can be made throughout your website structure, such as text size and image recognition.
Use Headlines Frequently. Include headlines throughout the content; this helps with understanding the format of your website, specifically when a screen reader is being used.
Use Captions and Transcripts. Always include captions and transcripts to any audio or video files included in the content. These features help if the reader is in a noisy environment, wants to learn a language, or for those who do not have the audio equipment needed.
Break Content into Small Chunks. Consolidate text into bullets and numbers to allow for a quick, easy read, and to assist anyone using a screen reader.
Utilize Advanced Technology. Implement technology to make your website screen reader and keyboard navigation compatible.
With the large number of adults registered as disabled in the U.S., implementing accessibility into your website creates the opportunity to reach a much larger audience. By allowing your site to be easily accessed, you are not only giving everyone equal opportunity, but you are also creating more exposure for your brand.
Staying ADA Compliant in a Digital World
As our world turns digital, we aim to help our clients keep up with the ever-changing technology. At Smile, we are here to provide you with high-quality digital strategies that will transform your website and put your business at the forefront.
Contact us today to take the first step toward developing an accessible digital strategy for your business.