E-commerce website design and development provides a great opportunity for rapid business growth across a wide variety of industries. Like most websites and other online applications today, a successful e-commerce development strategy must include potential solutions for future challenges brought on by organizational growth, product line increases, technology updates, and more.
Modern technologies like mobile commerce, electronic funds transfer, supply chain management, Internet marketing, online transaction processing, electronic data interchange (EDI), inventory management systems, and automated data collection systems are quickly defining the future of commerce. In a world of constant technological advancements and an ever-changing digital landscape, it becomes critical to think beyond the now.
Why Transition to eCommerce?
Transitioning to ecommerce has many benefits, but choosing the right digital transformation partner is crucial. When you partner with Smile MEDIA, you'll work with a diverse team of experienced ecommerce developers with a deep knowledge base and a passion for building successful ecommerce solutions to help you:
Increase website traffic
Increase lead generation
Increase online sales
Transform your digital presence
Optimize the customer experience
Successfully scale your business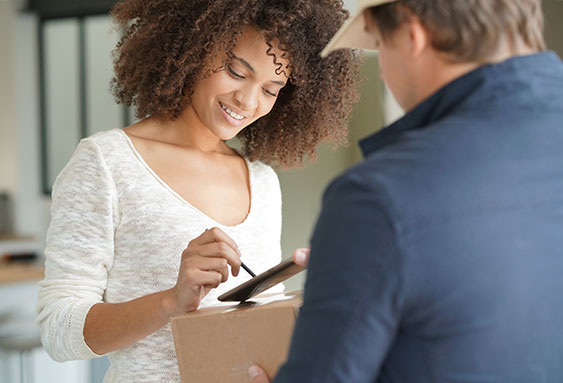 Smile MEDIA
eCommerce

Solutions

Smile MEDIA is a full-scale digital agency utilizing our advanced technology and expertise to guide you in successfully scaling your business. Our team of Magento Certified professionals builds high performance eCommerce solutions designed to help your business undergo a complete digital transformation. We deliver comprehensive, scalable solutions to support the eCommerce needs of your business in a digital world.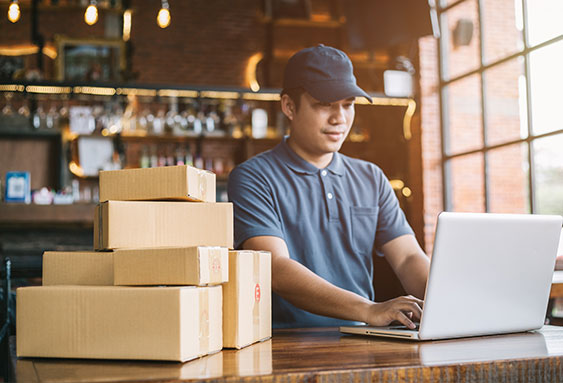 eCommerce Web Development
As a full service eCommerce agency we build eCommerce solutions that are customized to meet the needs of your business as you grow. We use one of the world's best eCommerce platforms - Magento - to build a digital commerce solution that is customer-focused, results-driven, and scalable for your business size now, and in the future.
Customized eCommerce Design
Customized eCommerce Design
Following best practices for eCommerce design and development, all of our eCommerce solutions are built for high performance. eCommerce designs are:
Fast, Stable & Secure
We build reliable eCommerce solutions with you and your customers in mind. Our services are consistently fast, stable, and secure, ensuring the best possible user experience.
Optimized for Mobile
All our solutions are developed with the mobile user in mind, so customers can enjoy an optimized experience from anywhere, at any time.
Functional Design
We use simple, yet functional designs geared towards increasing conversions and optimizing the customer experience, which leads to higher conversion rates and happy, loyal customers.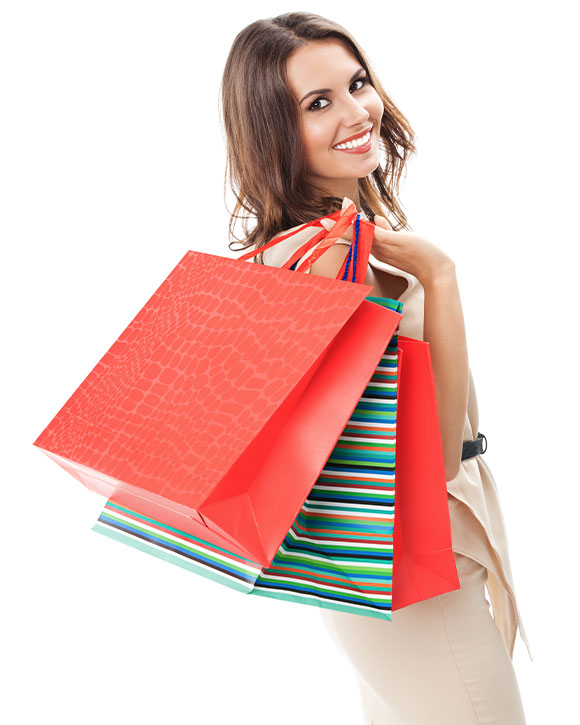 eCommerce SEO Optimization

One of the most important factors in driving sales is how visible your eCommerce website is. We fully optimize your website for search engines, so customers can find you and convert.

eCommerce Performance Audits

We monitor your eCommerce website closely to ensure that it is always functioning at its best. We provide regular performance audits so you can see just what's working and what's not.

eCommerce Support

We keep your ecommerce site going so you can keep marketing/selling to customers/running your business. With Smile MEDIA, you can count on us to make regular, basic updates to your eCommerce site to ensure it is always performing at its highest potential.

eCommerce Consulting Services

Do you need some assistance choosing the right eCommerce platform for your business? We offer in-depth eCommerce consulting services, where we analyze the unique needs and goals of your business, and help align you with the right eCommerce solution.
Regardless of how big or small your e-commerce project may be; SMILE can develop the most profitable solution to meet your brand's specific goals. Our team of expert e-commerce developers are committed to delivering flexible and robust solutions that produce exceptional results. At SMILE, we are dedicated to building secure, customizable and highly functioning e-commerce websites that will ultimately increase customer conversions, enhance user satisfaction, and increase your competitive advantage in the marketplace.
Contact SMILE for a free e-commerce website development consultation, and see what we can do for you.
Ready to Elevate Your Online Sales? Let's Build Your E-commerce Success Together!
At Smile MEDIA, our goal is to help your business market more effectively, resulting in increased profits and long-term growth. Are you ready to get started?