How Email Marketing Can Make Your Business Stand Out in 2021
Digital marketing isn't a new marketing tactic, but it certainly has grown more popular in recent years. Many local businesses have gone viral and become overnight successes as a result of great digital marketing strategies.
The world of marketing is vast and can be overwhelming, especially for nonprofessionals who aren't up to speed on the latest trends and best practices. With so many different types of digital marketing methods to choose from, it can be confusing to know where to start.
If you aren't sure where to begin, the most effective way of getting customers online right now is through strategic email marketing. Why? Because email marketing is the most targeted form of marketing out there.
There's a reason why most big brands ask you to sign up for their newsletter when you visit their site. It's because they know that your inbox is the best way to get and keep your attention as you navigate through the buyer journey.
Shifting Our Focus to Email Marketing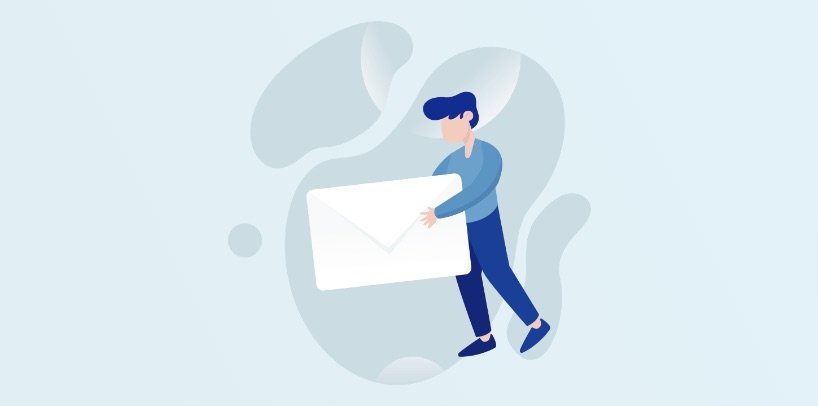 Email marketing is the best marketing investment you can make for your business. It has immense potential to exponentially grow any business - no matter the industry. When you're doing email marketing, you're talking to each person directly about their interests.
Yes, you read that correctly. Based on different interests, age groups, and geographic locations, you can group your audience in different sections and tailor specific ads to them. It is the most personalized form of pitching to your audience and nurturing your existing leads.
You can start with blog article recommendations, promotional offers, weekly newsletters, etc., to establish a brand in your audience's eyes. Email marketing helps your audience get familiarized with your brand identity and converts them into customers with a better ROI than most other forms of marketing.
When you do it right, you can start expecting immediate results for your business. Since email marketing is much more affordable than other forms of digital marketing, it gives you the highest ROI when you talk in terms of investment in marketing.
Plus, it's simple to set up, and once you've set up a strategy and put a team in place, you can sit back and relax as you see an immediate boost in your inquiries and sales.
Why Does Your Business Need to Utilize Email Marketing?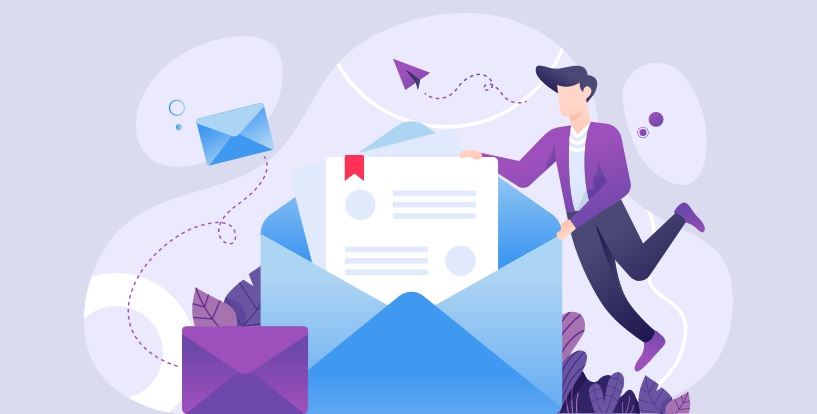 Email marketing is one of the oldest ways of online marketing, and yet it is underrated compared to social media marketing and paid marketing. When people follow the latest marketing trends without research, they're failing to see the bigger picture. In the bigger picture, you must ask yourself why you want to invest in marketing.
The answer will be simple. You're investing because you want to see more profits and sales.
Statistically speaking, email marketing is the most effective way to achieve your goals. Over nine billion people use email applications. Plus, people often go days, sometimes weeks, without checking their social media. People even have the habit of going off social media for productivity reasons.
However, people checking their inboxes is inevitable. Over 58% of email users check their inboxes every day. Speaking of ROI, email marketing is not as cutthroat or time-intensive as social media marketing or search engine marketing. Providing value to your customers via email is a fairly simple process.
You just need to set up a system and figure out your content creation streams. It is always recommended to hire a professional email marketing service provider to help you save time, effort, and provide you with high ROI.
When done right, for every dollar you spend on email marketing, you'll get 40 times the return as profits as a result of the leads generated from your emails.
Email Marketing Methods & Tips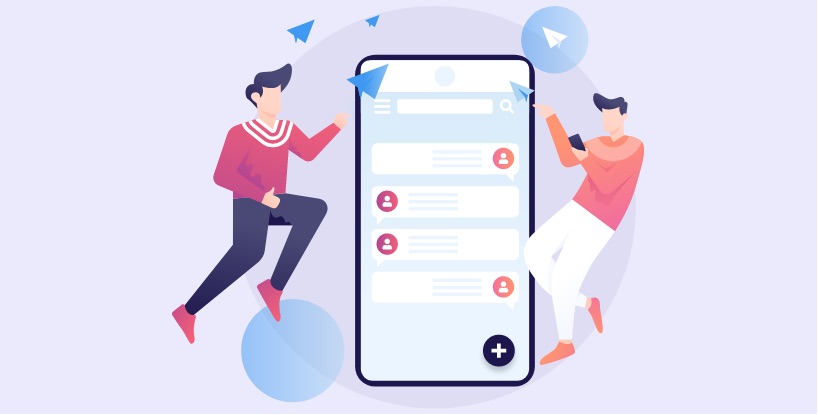 You can start with email marketing in several ways. It comes in all shapes, forms, and sizes. You get to decide the frequency and the people who receive it. The level of control you have in the process is unparalleled. You can take advantage of it once you know your goals.
There are a couple of questions you'll have in the beginning. Do you want to send out weekly newsletters and build a brand over time? Or do you want to send your customers targeted promotional offers based on their purchase history?
All of these questions are perfectly understandable. Hence, you must know more about different methods so you can weigh out their pros and cons effectively. Here are some of the best ways to start:
Lead Generation: Connecting with people via email adds a personal touch and converts an audience member into a potential lead. They can be a great way to kick things off. However, first impressions matter the most, so ensure that you do not make any mistakes here.
Newsletters: Newsletters are a great way to get your subscribers invested in your organization for the long haul. If you're able to give them valuable content, they'll start to look forward to your newsletter and grow an affinity towards your brand. The more affinity they have, the more money they'll spend on your products and services.
Blog Subscriptions: Blogs are at the core of email marketing and website rankings. With great blog articles, you're killing two birds with one stone. Based on different target groups, you can send out different blog suggestions right to their inbox and start getting more views and shares instantly. You can't go wrong with blogs.
Reminders/Alerts: Reminders and alerts mails can be an intriguing move to make the reader click and explore the notification. The click-through rates are also quite high which makes it a suitable place to cross-sell products, market services, or get relevant traffic.
Promotional Offers: Whether you're having a sale or launching a new product, email marketing can be a great way to inform the world about the same. Especially while you're offering discounts, promotional emails work brilliantly and generate a lot of leads.
Review Emails: It is a known fact that millennials will be the majority of your customers. You need to know that they don't buy anything these days without going through dozens of reviews and testimonials. By sending out review/feedback emails, you're accomplishing two things. Firstly, you're accruing more and more reviews for your company/product/service. Secondly, you're letting your customers know that you care about their opinions.
Businesses Getting the Most out of Email Marketing
There are two types of email marketing - B2B and B2C. Many people don't have different strategies for them and tend to use the same approach for two different things.
The businesses that are killing it with email marketing are the ones that know the differences between B2B and B2C. Moreover, they know how to maximize their output because of this simple reason.
While starting B2B marketing, ensure that you focus on lead generation from the beginning. You will receive many offers from other businesses, and you will send out many prospects to other companies yourself. Keeping track of them and following through with them is the best way to start with B2B email marketing.
Benefits of Email Marketing for Every Business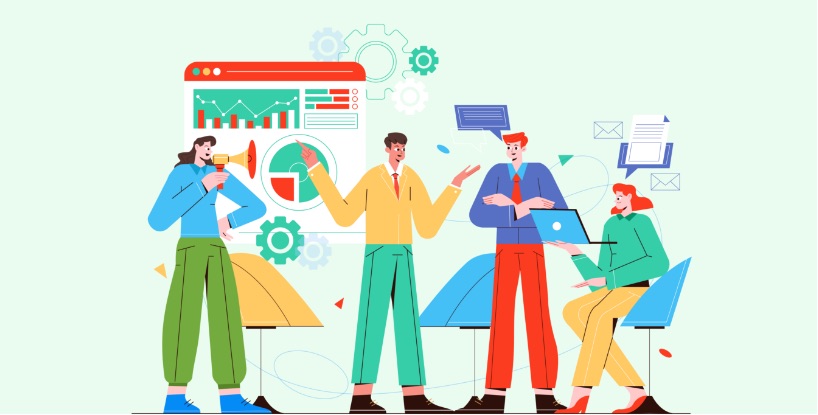 There are endless benefits to email marketing. Here are the most important benefits you need to know right away:
Concentrated Audience and Personalization: All other forms of marketing try to spread their content to as many people as possible. It is only with email marketing that you get to personalize your content based on your subscribers. Not only is your audience dedicated here, but you can also use audience segmentation to get one step ahead.
Brand Awareness: Every fresh startup or company targeting new geographical horizons needs to have their brand name heard by their potential audience. It is called brand awareness, which can be done efficiently through email marketing, giving more leverage to justifying your investments as compared to social media or paid marketing campaigns.
High ROI Campaign: Email marketing is more cost-efficient than its alternatives, yet it also offers a better ROI than its counterparts. Most email marketers use dedicated software to manage, schedule, and automate campaigns for better reach. This allows them to get the best results based on their time and money investment in their email campaign.
Uplift Lead Generation and Sales: Email marketing has helped increase revenue by 10x to 20x for small-medium scale to multi-national companies worldwide, and there's no reason why it can't skyrocket your business, too. It is a great way to capitalize on impulse buying and allows people to make purchases with a single click, all from the convenience of their inbox.
Instantaneous Results: Traditional marketing campaigns can take weeks to give results. On the other hand, push out time-exclusive offers on your best-selling products, and you can see immediate results within hours of sending out a batch of emails.
Why Hire Professionals for Email Marketing Services?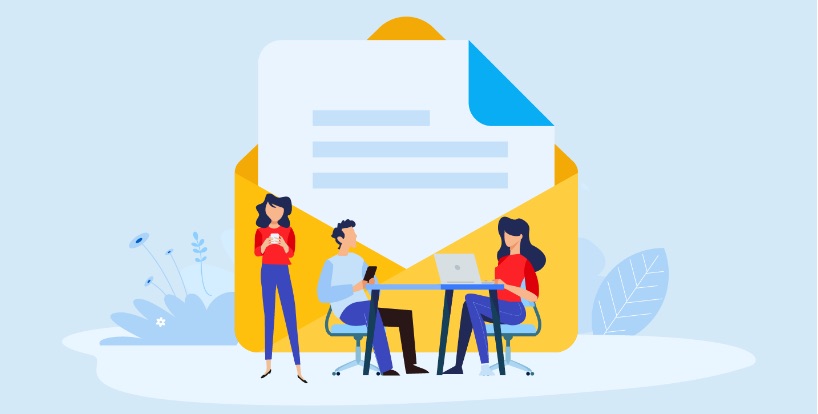 Marketing professionals can be a great asset for you and your business. Professionals with experience in email marketing can successfully tell you about their past achievements. Based on their knowledge, they can give you a realistic timeline and plan out a strategy from the very start.
Spending money on a professional will be one of the best decisions because they have the tools and the team to execute your dream to perfection in real life. The speed of the process will allow you to see profits in no time and take away the pains of experimenting without supervision.
A professional marketing team will provide a team of skilled writers who can increase the quality of your content right away. Email marketing is all about providing value at every step of the way, and great content is the only way to do so. With skilled and experienced writers, you have the peace of mind of leaving your work in competent hands.
Writers constantly keep up with new trends in content and know how to write in a way that compels your audience to read it. Moreover, when you're hiring professionals, you're buying a guarantee that your email marketing project will be a success and the fastest way to get the results you're looking for.
Why Choose Smile MEDIA for Email Marketing?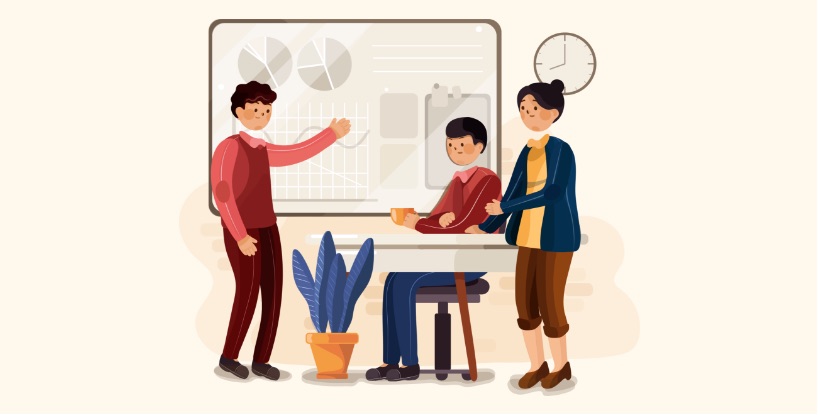 Our team houses several highly skilled professionals who are at the top of the industry. We're known for delivering above and beyond our projected results with our hard work and unique approach to email marketing. Here are some of the biggest reasons to choose Smile:
We have customized templates with high-quality media tailored for all your needs. Be it a newsletter or a promotional message, we've got you covered.
ROI-focused audience targeting: We believe in efficiency and audience segmentation to target emails and maximize ROI through the entire process.
We use variable content to avoid spam landing and ensuring that your email lands in their primary inbox. Moreover, you get to see progress and complete accountability with our weekly reports.
Ready to Make Your Business Stand Out?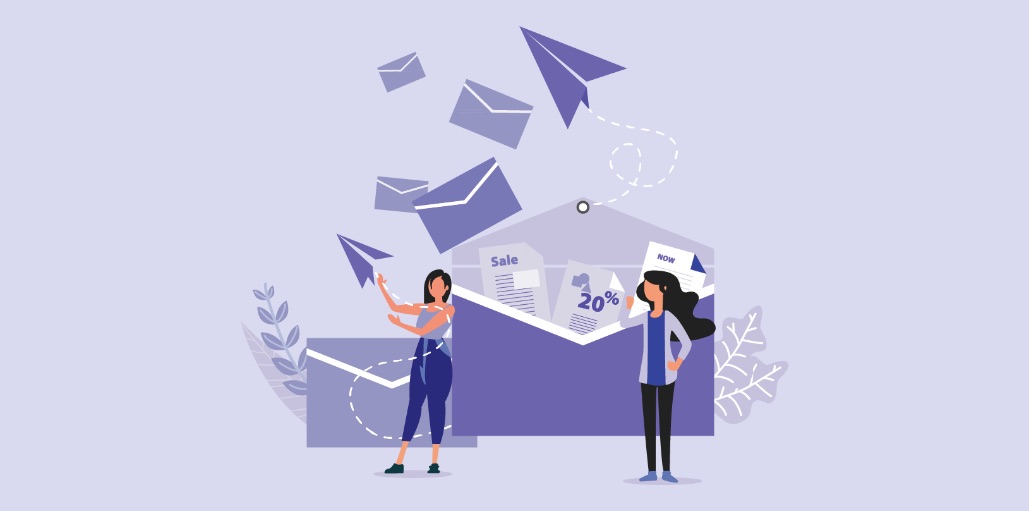 Considering all the factors, we can say that email marketing is one of the safest investments with guaranteed returns. Once we have made a strategy and charted out your project into smaller milestones, you will see the magic of email marketing every week.
Email marketing will have a phenomenal effect on your revenue and brand engagement and change the face of your business for good. Many different ways of marketing are on the rise these days, like influencer marketing and social media marketing, but email marketing is the key to making a strong, lasting impact, and getting consistent results.
Contact Smile MEDIA today to get start your next email marketing campaign!