Why Companies Turn to Digital Marketing to Survive COVID-19
With the presence of COVID-19, consumer behaviour has changed, and abruptly. Companies have begun to pivot their business strategies to continue to grow and adapt to changing customer needs and preferences during a pandemic, especially when it comes to how they communicate and interact with customers.
Shifting to a Digital Strategy
For some, implementing a digital marketing strategy during these uncertain times has completely revamped their businesses – for the better. Businesses across all industries have seen pivoting result in finding new opportunities and delivering better services.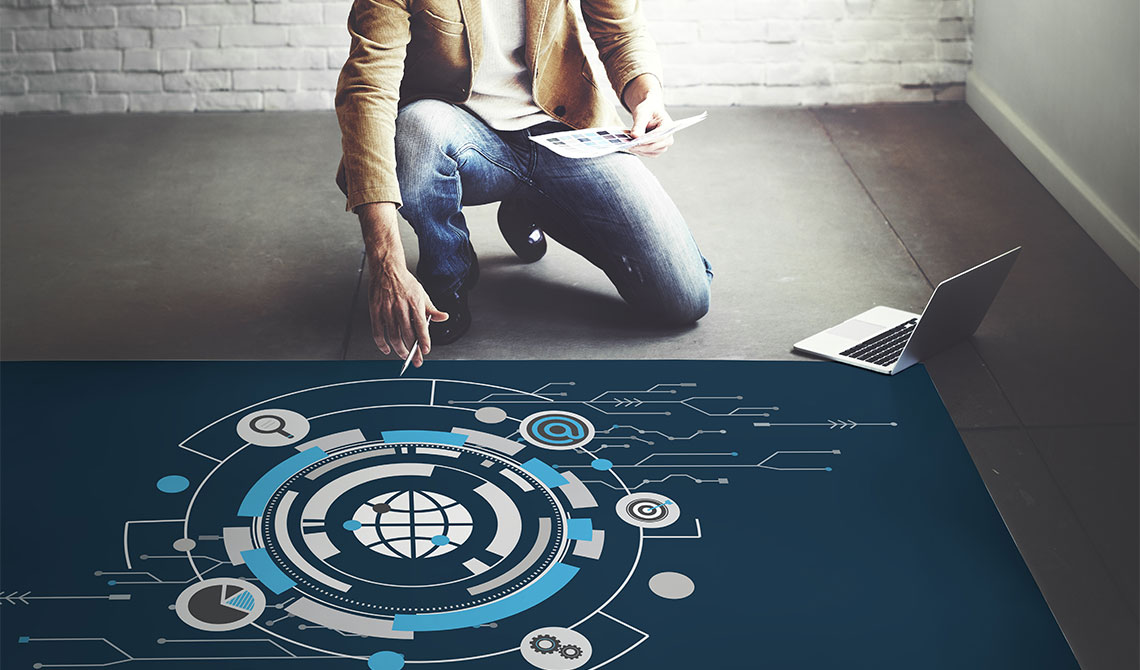 Factories are retooling to create PPE, hand sanitizers, and ventilators.
Restaurants are offering online ordering for take-out and delivery to accommodate social distancing.
Healthcare facilities are embracing "Digital First" models, giving patients the freedom to access care on the go.
Across the board, shifting towards virtual experiences is helping service-based industries reach their customers in new ways.
Additionally, applications are bridging the gap by incorporating virtual platforms, such as:
GoToMeeting, Zoom, and Microsoft Teams are seeing a surge in demand to allow companies to collaborate while adjusting to working remotely.
Virtual Reality (VR) is providing new ways to tour spaces from the comfort of your own home.
Learning Management Systems (LMS) are being used in classrooms and offices to support training and online learning.
A Digital Marketing Transformation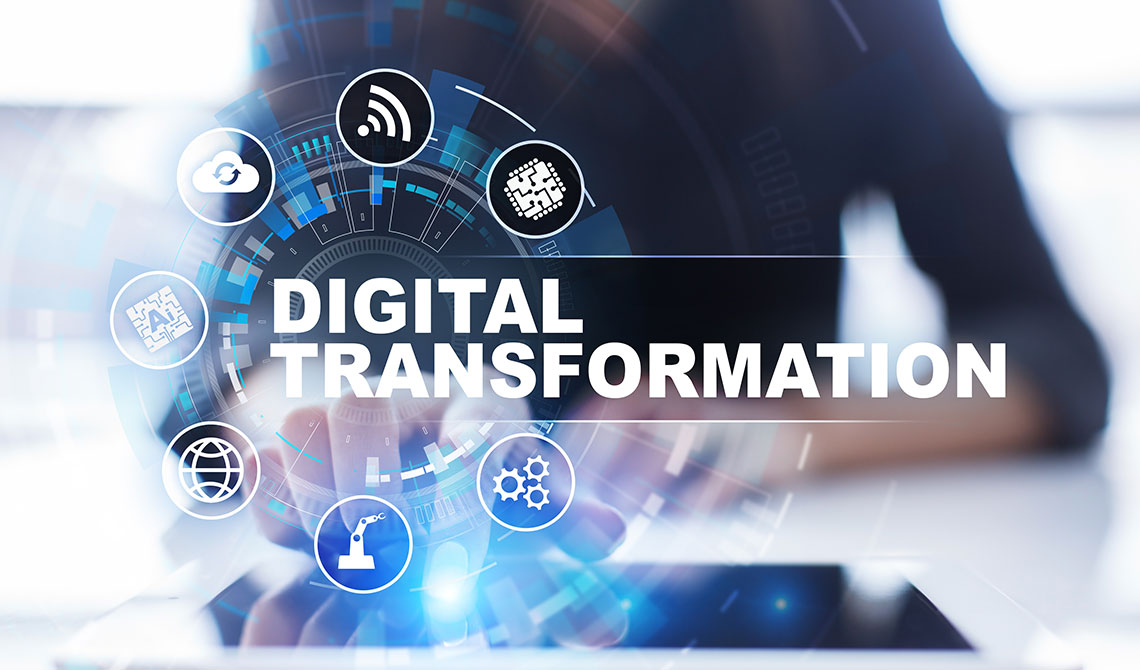 With the pandemic putting a cautionary flag on face-to-face interaction, elevating the human experience through digital solutions can help to build connections and deepen trust. The world of e-commerce is shifting in 2020 with impressive growth in online sales. In 2019, e-commerce sales rose 16%, up from 14.4% in 2018 and 13.2% in 2017. This growth in penetration was the biggest annual percentage point jump at least since 2000 (Digital Commerce 360).
Our new reality is providing opportunities in business to cyber, mobility, and online social presences as a key to their continued growth. One main question businesses are asking themselves now is, "How can I best engage with my customers right now?" Here are some tips for enhancing your online presence to better engage with customers in a virtual world.
10 Tips to Enhance Your Online Presence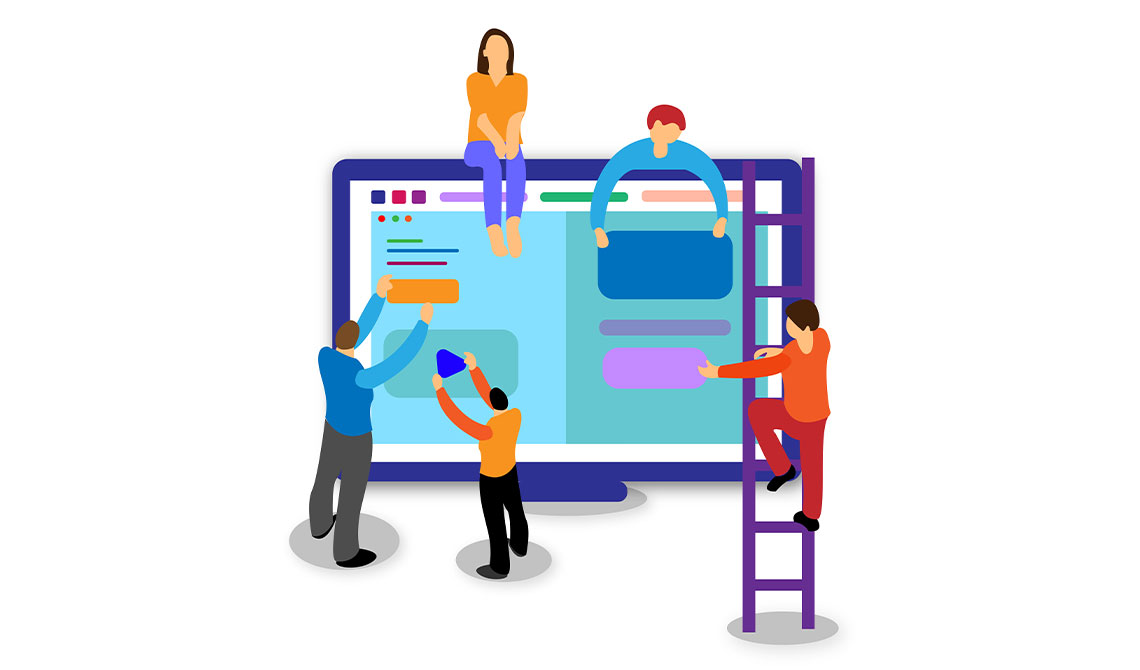 Website Design: What is your company's best marketing tool? Your website. Your website is a great way to connect a business with their desired audience by integrating interactive content, a mobile-friendly layout, and a direct way to showcase your product. Essentially, a well-done professional website represents the backbone of your entire digital presence.
Mobile Development: With the development of new technologies and the accessibility smartphones provide, incorporating mobile development not only allows existing customers to visit your products on-the-go but it also plays a huge role in acquiring a wider audience. Allowing customers to download your applications onto their mobile device establishes a more direct connection and helps boost your marketing presence.
Developing a proprietary application can also allow you to offer discount codes, coupons, and special deals that can be easily accessed through notifications to help you increase your brand visibility and reach your customers on-the-go, all while expanding your audience. It also gives you another level of access once your app is installed on a device – like access to contacts, location, and more.
Social Network Solutions: In a time where we rely on technology to connect us with customers, allow us to collaborate with coworkers, and make sure we stay up to date while working remotely, Social Network Solutions provide a way to maintain all of the above. Video chatting allows for real-time communication and collaboration amongst colleagues; calendars help organize busy schedules, and analytics help make outcomes and business decisions possible. Incorporating social network solutions help a business run smoothly in even the toughest of times.
Social Media Marketing: As mentioned earlier, social networking platforms are an effective way for businesses to connect with their target audience. Not only does social media marketing help you directly connect to your customers, but it is also a great way to build relationships. Updating Instagram, Facebook, Twitter, and LinkedIn helps to create brand awareness and become relatable to the target market. The power of social media is unbeatable – with its ability to reach such a mass amount of people in a matter of seconds, businesses have the potential to completely transform their online presence overnight.
Search Engine Optimization (SEO): What makes a company's online presence stand out amongst the rest? Search Engine Optimization (SEO) allows companies to take a deeper look into their online traffic, user experience, competition, and social promotion. SEO is best used to make your website appear at the top of the search engines, promoting higher traffic through your site and tracking all online engagement.
Pay Per Click Marketing (PPC): Pay Per Click Marketing or PPC is a digital marketing channel which tracks the number of clicks an ad generates. Each time an ad is clicked, the advertiser pays a small fee to the search engine. Although it sounds simple, there are many steps needed to be taken to set up a successful PPC campaign. Customer research, selecting the right keywords, creating an attention-grabbing headline, and establishing a budget is only a few key steps to create a winning PPC campaign.
E-commerce: How can a company profit from their own website? Through an e-commerce website, the business can buy and sell goods and services directly to their customers. Essentially, an e-commerce website is an online shop where transactions of goods and services are made through a transfer of information and funds over the internet. Not only is it convenient, but it makes your products extremely accessible at the click of a button, allowing your customers to shop at any time and from anywhere.
Virtual Reality, Augmented Reality, & Animation: Keeping people engaged with your content is one of the ways to stay connected to your target market. Virtual reality augmented reality, and animation open doors to building an online community, helping people stay connected, build relationships and fully immerse themselves into these online platforms. Businesses can use virtual reality for conference meetings; companies can use it for content marketing, and augmented reality can be integrated to create a more visual experience for customers.
Online Public Relations: Being consistent is the heart of any successful company. Maintaining an online presence helps reach your target audience while building an online reputation. Online public relations help companies build on their marketing approach, by sharing the right information to the right audience at the right time. Public relations can also help you through crisis communications, promoting brand values, and creating a community through your online platforms.
Copywriting: The content within your website, blog, or media posts is what will help grab the attention of your audience, which is why copywriting plays an important role. Copywriting is used to persuade/inform your audience to buy your product or service; its main goal is to influence the reader to take action. Integrating emotion, SEO, and user experience in copywriting helps your digital marketing strategies stand out amongst the rest. Allowing your readers to subscribe to emails and e-newsletters and to follow social media platforms are great ways for readers to stay up-to-date with your latest products. As such, email can be one of the best ways to generate revenue for your business online.
Digital Marketing: The Way Forward
With the economic impact the Covid-19 pandemic has placed on local, regional, and national companies, every business – small and large – is working towards developing a new normal to withstand the everlasting effects the pandemic has placed on society.
Learning to adapt is a hurdle everyone is trying to jump over, which will not happen overnight. Businesses are working to transition from office-based work to being completely remote; companies are trying to find safe ways to collaborate with clients to maintain connected and build further relationships; society is transforming to maintain relevance in this unpredictable time.
Digital marketing is a crutch that society is now leaning on, and Smile MEDIA is here to help. Our team of experts want your business to succeed, taking you along every step of the way to build brand awareness, successful e-commerce sites, and completely transform your online presence.
Smile works directly with employees and project members to ensure we develop content management systems that you are proud of. At Smile MEDIA, we have the tools you need to develop an effective digital media strategy that will help you reach the goals of your business.