How is My Website
SEO

Performing?

Test your website's SEO score today. Start improving your website's visibility tomorrow.
What's Included in My SEO Website Audit?
Your complimentary SEO website audit includes a comprehensive analysis of your website's SEO performance. Upon requesting your website audit, you will receive a detailed report via email, including your overall SEO score, along with details regarding positive and negative factors affecting your score. Examples of SEO factors include errors, warnings, notices and statuses for all crawled pages. You will also receive a summary of your top SEO issues to address.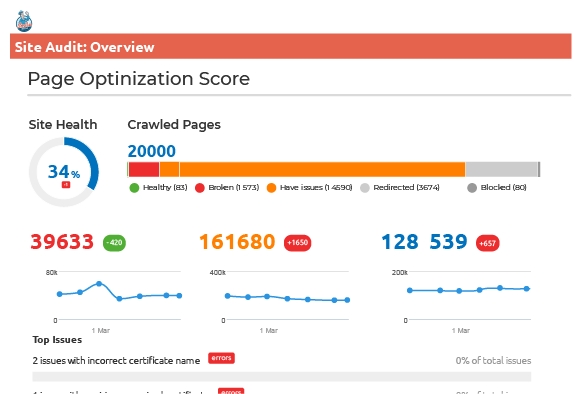 What's My SEO Website Score?
Fill out the form to the right to receive your free SEO Website audit. Once your SEO website analysis is complete, you will receive your SEO report, which will include your SEO website score, along with a summary of areas of your website to focus on improving. Want to know your competitors' SEO scores? You can request those, as well, to see how you compare.
Next Steps
After you receive your SEO website audit, we would be happy to provide a complimentary SEO consultation to help you identify what steps you need to take to improve your score. During this call, we'll discuss all SEO factors affecting your score, come up with a plan to resolve all issues, and discuss an ongoing strategy for improving and maintaining a high SEO score.
Request Your Free SEO Website Audit
What Do My SEO Website Audit Results Mean?
Not sure what to do with your SEO website audit results? Let's chat. We'll go through the results together, and provide a free SEO consultation to help you get started. Contact us today.